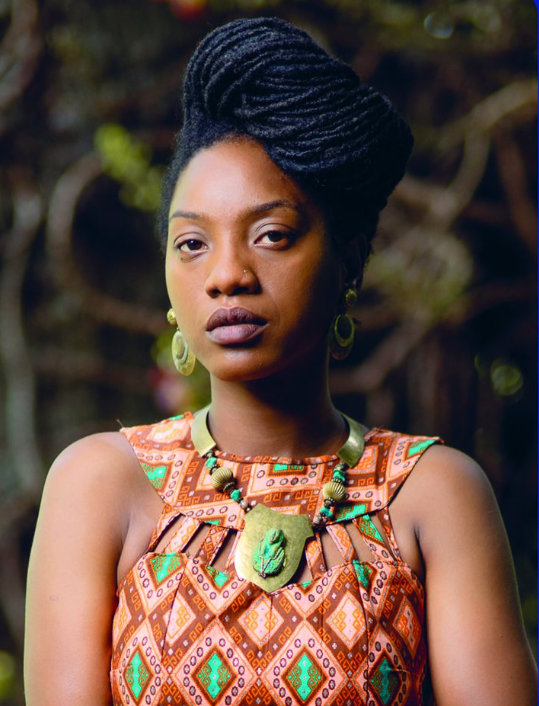 HEMPRESS SATIVA & THE UNCONQUEREBELS
04
août
2022
(10:00 )
-
05
août
2022
(11:59 )
Corner 25 est heureux d'annoncer la grande star du reggae, Hempress Sativa, @ LE GROOVE dans le cadre de sa très attendue tournée européenne et britannique, pour la toute première fois en Suisse et en plus pour un show exclusif !!
Talent brut aux multiples facettes, Hempress alias « The Lyrical Machine » mélange le reggae avec des variantes de hip hop, de l'afrobeats et du R&B.
Prenant de l'importance en 2013 dans le cadre du Jah Ova Evil Movement (qui comprenait également Chronixx et Infinite), Hempress a ensuite sorti une série de singles, Eps et albums acclamés par la critique, dont « Unconquerebel » qui a atteint le n°1. 1 dans les charts mondiaux de reggae ; 'Scientist Meets Hempress Sativa in Dub' – une collaboration avec la légende du dub, Scientist ; « Rock It Ina Dance », « Boom Shakalak » et le tube international « Boom – Wah Da Da Deng » avec Paolo Baldini Dubfiles. Son travail le plus récent comprend
'Wicked and Riled' avec le groupe de reggae américain de renommée mondiale, Tribal Seeds.
Accompagnée par son groupe de 6 musiciens, The Unconquerebels ! pour un concert au Groove qui promet d'être très spécial, à ne manquer sous aucun prétexte.
Corner 25 is happy to announce that leading reggae star, Hempress Sativa, will play @ LE GROOVE as part of her highly anticipated European & UK tour, for the very first time in Switzerland and for an exclusive Swiss Show as well !!
A multi-faceted and raw talent, Hempress aka The Lyrical Machine blends reggae with variants of hip hop, afrobeats and R&B.
Rising to prominence in 2013 as part of the Jah Ova Evil Movement (which also included the likes of Chronixx and Infinite), Hempress has gone on to release a string of critically acclaimed singles, Eps and albums, including 'Unconquerebel' which reached No.1 in the Global Reggae Charts; 'Scientist Meets Hempress Sativa in Dub' – a collaboration with dub legend, Scientist; 'Rock It Ina Dance', 'Boom Shakalak' and the international smash hit, 'Boom – Wah Da Da Deng' with Paolo Baldini Dubfiles. Her most recent work includes
'Wicked and Riled' with world-renowned U.S reggae band, Tribal Seeds.
Backed by her 6 members band, The Unconquerebels ! This promises to be a very special night, not to be missed.
The show is in association with Positive Vibration.
– 𝗜𝗡𝗙𝗢𝗥𝗠𝗔𝗧𝗜𝗢𝗡𝗦 𝗣𝗥𝗔𝗧𝗜𝗤𝗨𝗘𝗦 –
 22H00 – 02H00 (Live Show à 23h00)
Prélocations 28.-
https://www.petzi.ch/events/49575/tickets/#ticket-74351
 Entrée 30.- sur place / dès 16 ans
9 Rue des Gazomètres, 1205 Genève
 Parking des Gazomètres ou Finances (2 CHF/EUR la nuit)
 Tram 14, arrêt Palladium ou Jonction
Le Groove souhaite être un endroit safe et inclusif, toutes formes de discrimination ou de violence ne sont pas tolérées.